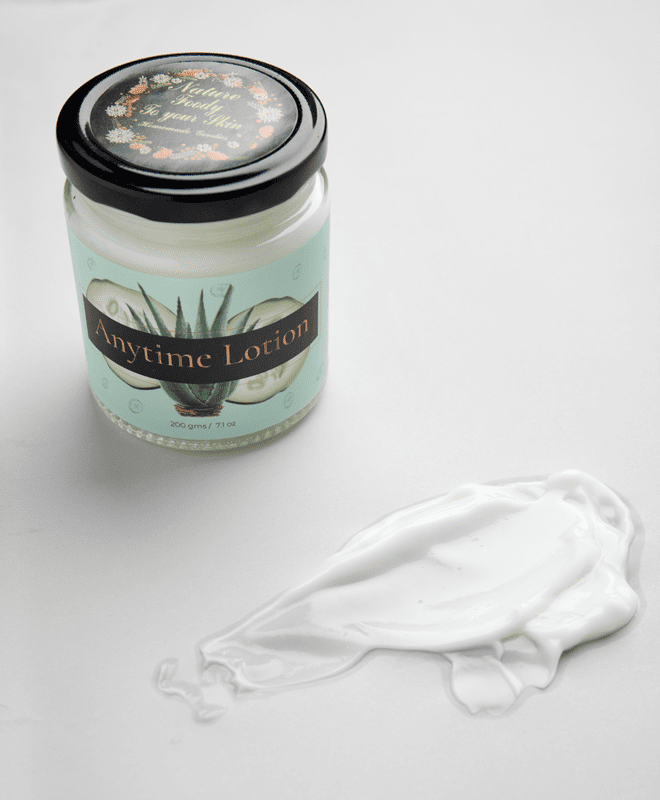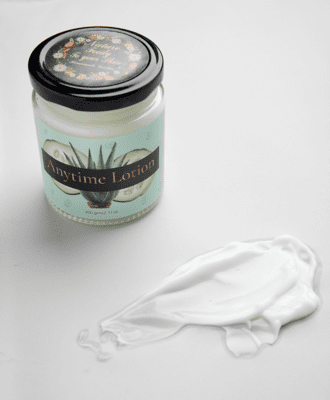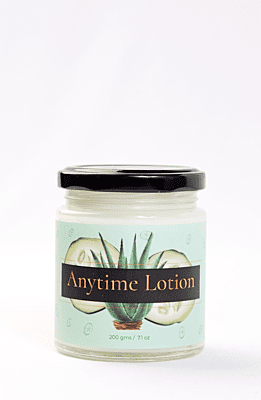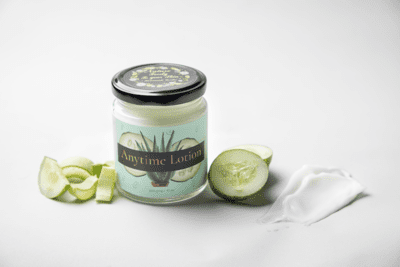 Anytime Lotion 200g
Inclusive of all Taxes

We came up with anytime lotion hoping to make your skin feel fresh and beautiful always

Little did we know it would be a hot seller as many many people loved this
And why so ? It is very light weight in texture, made of pure aloe vera, cucumber.
which are extremely nourishing. As the name suggests, the lotion can be used anytime.
It suits all skin types and it can also be used as a moisturiser.
Now go ahead and give this box of magic a try.
Ingredients :
Take the required amount of the product apply to your skin and give a gentle massage.