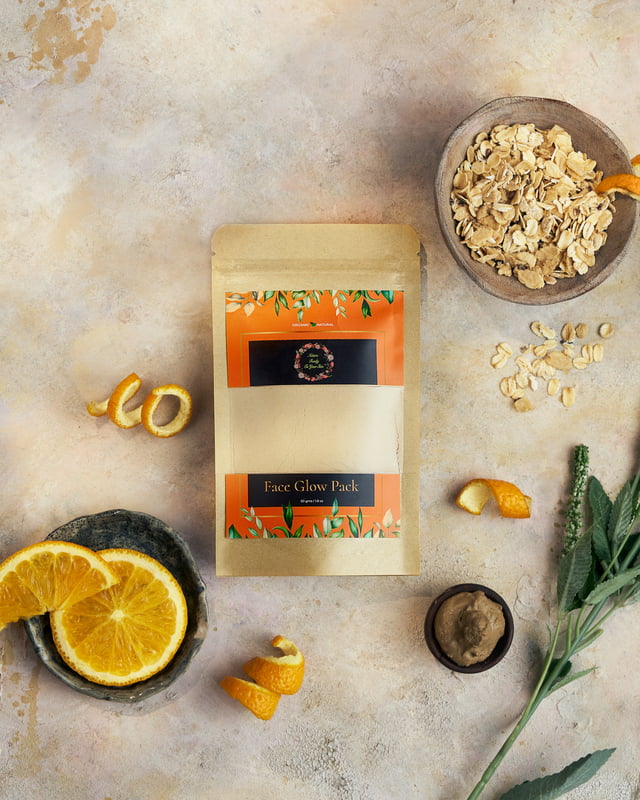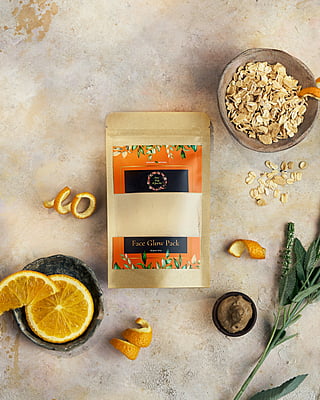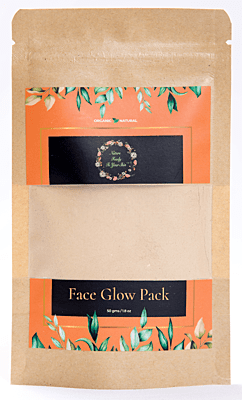 Face Glow Pack 50g
Presenting this magical and organic product. We believe, our skin reflects the health of our body and mind. Hence this nature given product, is a treat for the skin. It's amazing contents of orange peel, fullers Earth, sandalwood, rose petals and a lot more essential nature's products blend in together to create this magic dust.

It is cooling to the skin as it has the powerful sandalwood as it's ingredient. Rose petals have always been the most sought after Beauty product. All this mixed together becomes a great beauty care to the skin and brings out an inner glow which is hard to miss.

Ingredients :
Take the required amount of the Face Glow Pack and mix it with raw milk. Apply the blend to your face and neck. Leave it on for 15 minutes and wash it off with normal water.