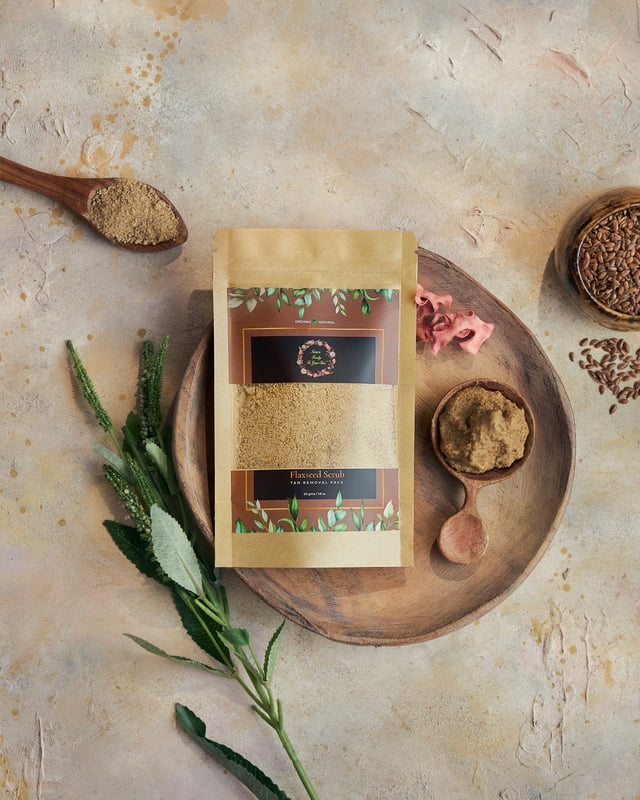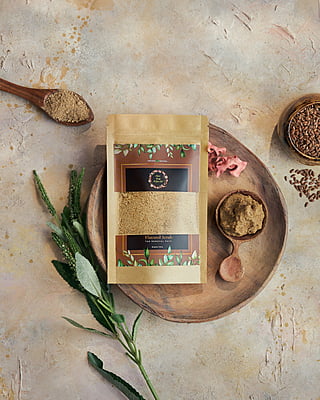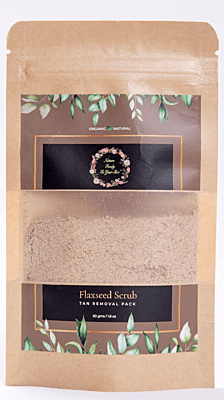 Flaxseed Face Scrub 50g
Flax seeds have become a popular hit in the food industry today. It's innumerable health properties, drive people to understand the importance of flax seeds.

We decided to make a flax seed scrub which would again be ideal for clear beautiful skin. It is good for removal of tan and other dirt marks which could've been caused by pollution and various factors.

Ingredients :
Take the required amount of the flaxseed scrub and mix it with aloe vera gel. Scrub the blend all over your face and neck. Le
ave it for 15 minutes and wash it off with normal water. Can be used weekly thrice.
Can also be used for underarms.