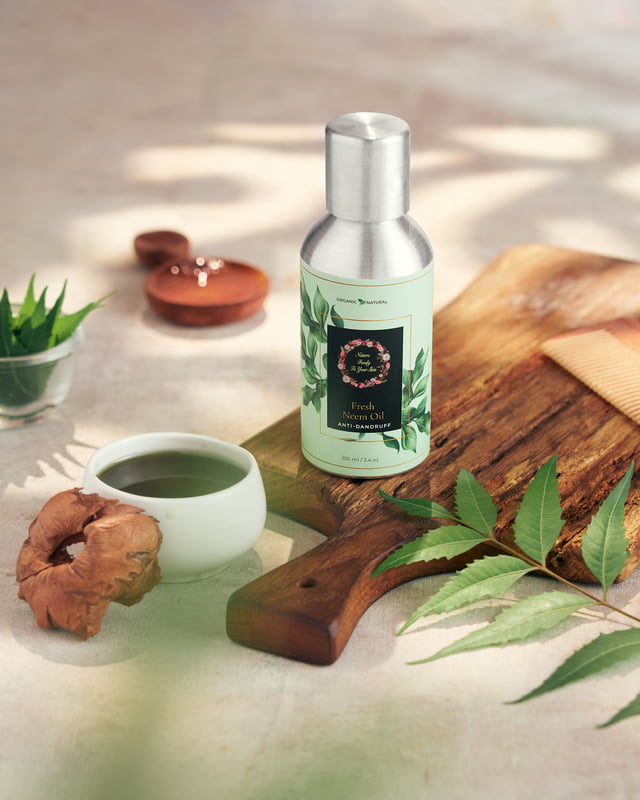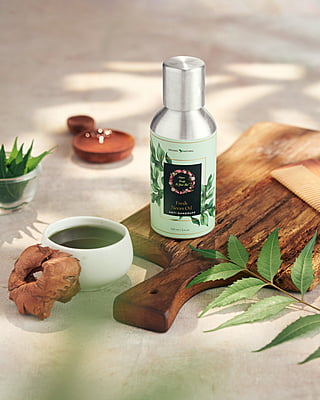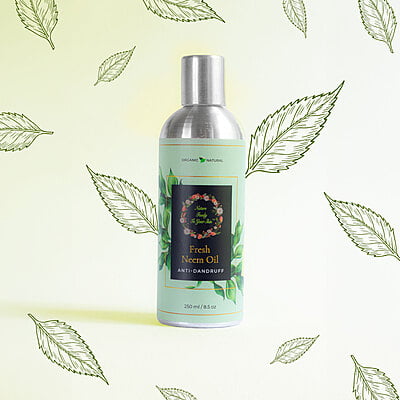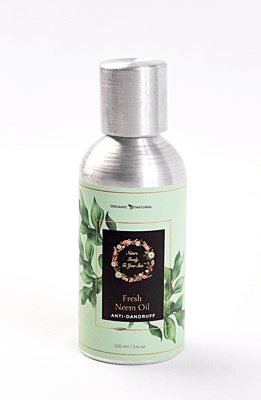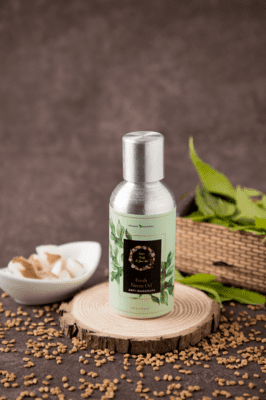 Fresh Neem Hair oil for Dandruff Free Hair
Neem is known for its fighter properties. Though bitter, it has sweet results to offer for the body, skin and hair. Neem with its medicinal power has been a wonder product through ages.

We came up with the fresh neem oil where we basically had neem leaves, fenugreek and neem flowers extracted to an oil. This thickens the dull hair and keeps them healthy and fresh for long.
This is a go to solution for dandruff or dry scalp problems. A regular usage of neem oil reduces dandruff and dullness and gives a healthy luscious glow to the hair.

I

ngredients :
Take the required amount of the oil, apply it to your scalp and leave it at least for 3 to 6 hours or even overnight and wash off with mild shampoo.
Use it with our hair glow pack for better results.