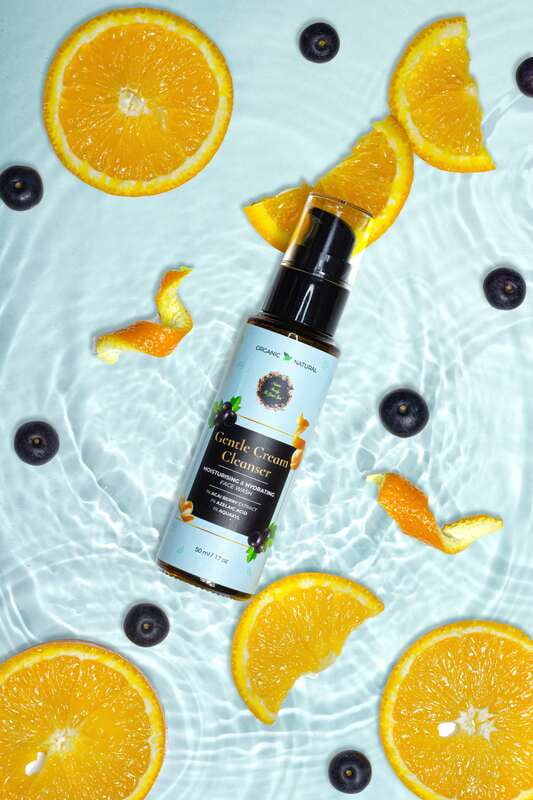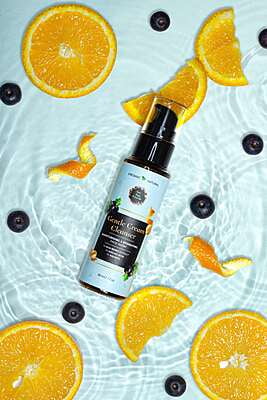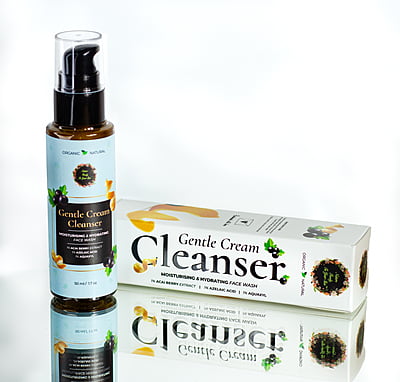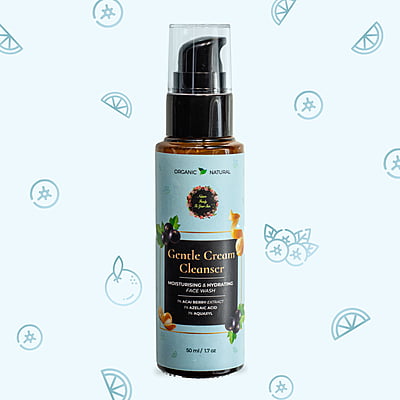 Gentle Cream Cleanser
Inclusive of all Taxes
The gentle cream cleanser with açai berry extract & azelaic acid and aquaxyl is a skincare product designed to cleanse the skin without causing irritation or dryness. This cleanser contains a blend of natural ingredients that work together to gently remove dirt, oil, and impurities from the skin while providing hydration and nourishment.
The açai berry extract in this cleanser is a powerful antioxidant that helps to protect the skin from free radical damage caused by environmental factors such as pollution and UV radiation. It also helps to reduce inflammation and promote a more even skin tone.
Azelaic acid is another key ingredient in this cleanser, which has been shown to be effective in treating acne and reducing hyperpigmentation. It works by gently exfoliating the skin, unclogging pores, and reducing the production of excess oil.
Aquaxyl is a patented ingredient that helps to improve the skin's hydration levels by preventing water loss and promoting the production of natural moisturizing factors. It also helps to improve the skin's barrier function, which can help to reduce the appearance of fine lines and wrinkles.
Overall, the gentle cream cleanser with açai berry extract & azelaic acid and aquaxyl is a great choice for those with sensitive or dry skin who are looking for a gentle yet effective cleanser that will leave their skin feeling clean, hydrated, and nourished.
Ingredients :
Cetearyl Glucoside (Montanov 68)
Cetearyl Alcohol (Cetyl Alcohol)
Xylitylglucoside-Anhydroxyltol-xylitol(Aquaxyl)
Ethylhexylglycerin

(ECOCERT preservative)
Citrus Aurantium Dulcis Peel

(Sweet Orange E.O)
Euterpe Oleracea (Açai Berry ) Fruit Extract
To use the gentle cream cleanser with açai berry extract, azelaic acid & aquaxyl follow these steps:
1. Wet your face with lukewarm water.
2. Apply a small amount of the cleanser to your fingertips or a cleansing brush.
3. Gently massage the cleanser into your skin in a circular motion for 30 seconds to 1 minute, focusing on areas with makeup or impurities.
4. Rinse your face thoroughly with lukewarm water, making sure to remove all traces of the cleanser.
5. Pat your face dry with a clean towel.
6. Follow up with your regular skincare routine, such as toner, serum, and moisturiser.
It is recommended to use the gentle cream cleanser once or twice daily, depending on your skin type and needs. If you have sensitive skin, you may want to start with using it once a day and gradually increase frequency as tolerated. Always patch test new skincare products before applying to your entire face.