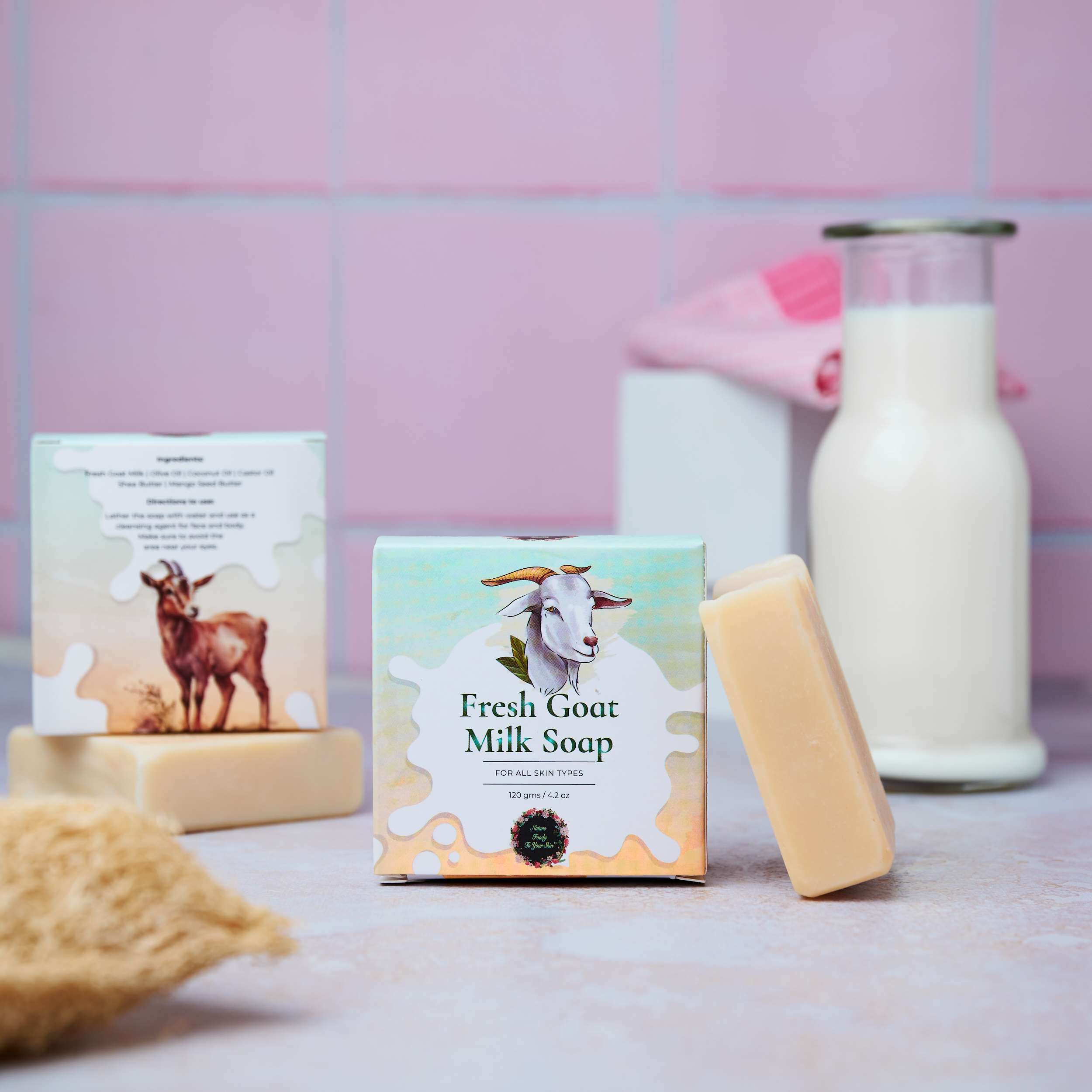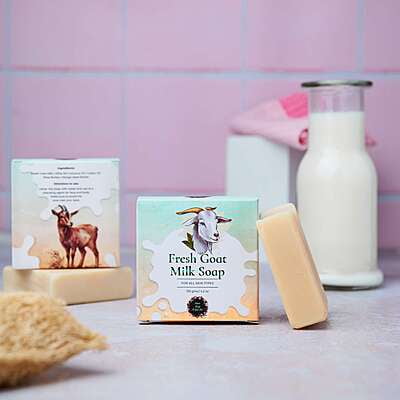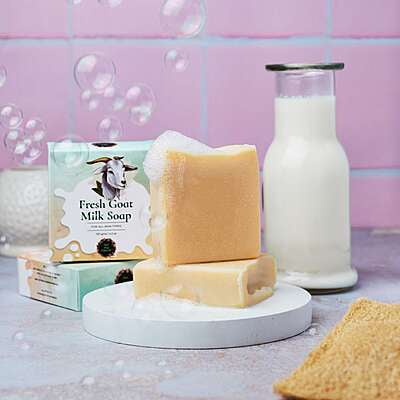 Goat Milk Soap 120g
Indulge in the natural goodness of our Goat's milk soap! Enriched with farm-fresh Goat's milk, Castor oil, Olive oil, Coconut oil, Shea butter, and mango seed butter, our soap is a luxurious treat for your skin. Experience deep hydration, a rich lather, and the nourishing benefits of these carefully chosen ingredients. Treat your skin to a spa-like experience every day!
1. *Goat's Milk:*
- Rich in vitamins and minerals.
- Moisturizes and nourishes the skin.
- Contains lactic acid, which helps exfoliate and brighten the complexion.

2. *Castor Oil:*
- Creates a rich, creamy lather.
- Moisturizes and conditions the skin.
- Possesses antibacterial properties.

3. *Olive Oil:*
- Provides intense hydration.
- Rich in antioxidants, combating free radicals.
- Helps soothe and repair damaged skin.

4. *Coconut Oil:*
- Adds lathering properties.
- Moisturizes and has antimicrobial benefits.
- Can contribute to skin softness.

5. *Shea Butter:*
- Deeply moisturizes and nourishes.
- Contains vitamins A and E for skin health.
- Helps soothe irritation and inflammation.

6. *Mango Seed Butter:*
- Rich in fatty acids, offering deep hydration.
- Contains vitamins A and C, promoting skin elasticity.
- Helps protect and rejuvenate the skin.


Combining these ingredients creates a soap that addresses various skin needs, from hydration and nourishment to gentle exfoliation and soothing effects.
Note:
Experience the luxury of our goat's milk soap, but remember to avoid the delicate eye area during application for a soothing and irritation-free experience. After use, ensure the soap is thoroughly dried and stored away from water to preserve its quality. Embrace the nourishing benefits without compromising on care!
Fresh Goat Milk

Coconut Oil

Mango Seed Butter