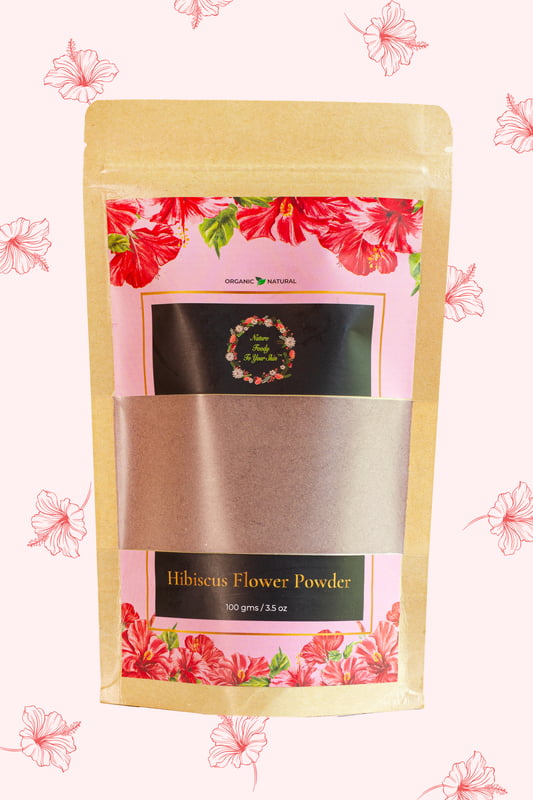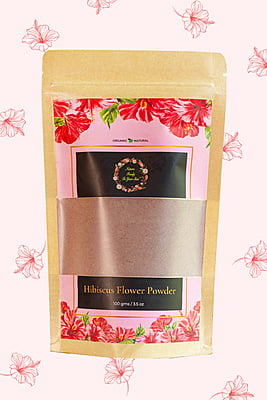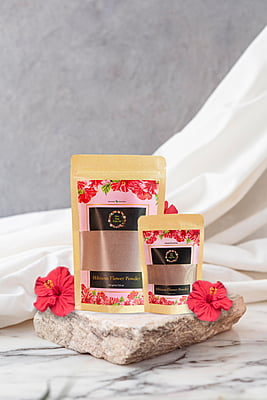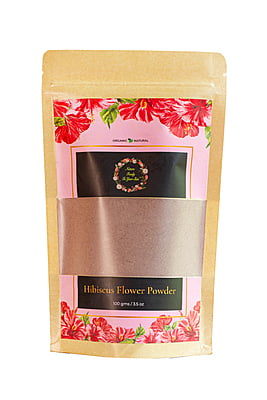 Hibiscus Flower Powder
Introducing PURE HIBISCUS FLOWER POWDER! Our organic hibiscus flowers, cultivated on our own pesticide-free farm, have finally been transformed into a fine powder. After carefully drying them under solar energy, we've hygienically packed them for your convenience. Limited stock available, so get yours now before they run out!
For a rejuvenating facial mask:



Take a small amount of the hibiscus powder in a bowl.
Gradually add water or aloe gel to the powder, stirring until you achieve a smooth paste-like consistency.
Apply the mixture evenly to your cleansed face, avoiding the delicate eye area.
Allow the mask to sit for approximately 5 minutes, giving the hibiscus powder ample time to work its magic.
Rinse off the mask thoroughly with lukewarm water, revealing a refreshed and revitalized complexion.


Prepare your favorite homemade hair pack or mask, such as a nourishing blend of natural ingredients like yogurt, honey, or coconut oil.
Add a desired amount of our PURE HIBISCUS FLOWER POWDER to the mixture and mix well.
Apply the hair pack to your scalp and hair, ensuring complete coverage from roots to ends.
Gently massage your scalp for a few minutes to stimulate circulation and maximize absorption.
Leave the hair pack on for the recommended time specified in your DIY recipe.
Rinse off thoroughly with lukewarm water, followed by your regular shampoo and conditioner routine.
Embrace the versatility of our PURE HIBISCUS FLOWER POWDER and experiment with different recipes to suit your unique preferences. Whether you choose to use it for your skin or hair, this natural wonder is bound to elevate your self-care rituals. Enjoy the rejuvenating and nourishing properties of hibiscus in the most delightful ways!