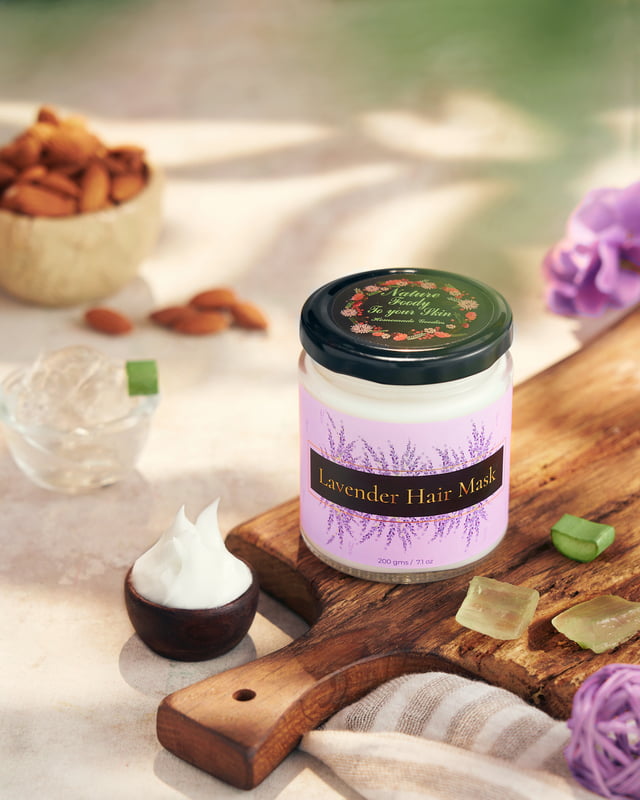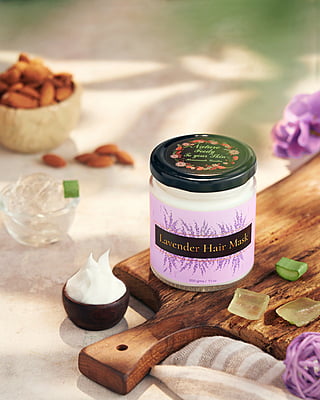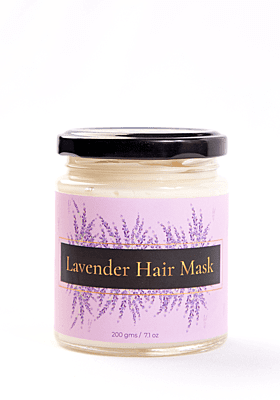 Lavender Hair Mask 200g
Inclusive of all Taxes
Lavender hair mask is basically made to treat seriously dry hair.This hair mask keeps your hair nourished and soft and mainly it helps in keeping your hair manageable and frizz free. Just scoop the required amount from the bottle and transfer it into a bowl and start applying to your hair and as well as to the scalp leave it for an hour and then wash it off with a mild shampoo.
INGREDIENTS:
Take the required amount of the mask and apply it from your scalp till the tips of your hair.Leave it for 2-3 hours and wash it off with mild shampoo.
Note:If applied on cleansed hair, shampoo is not required.