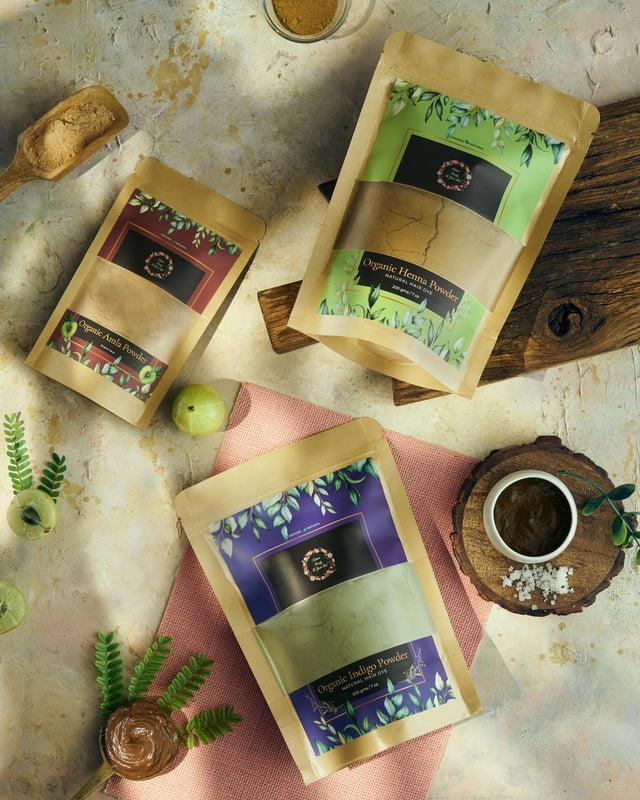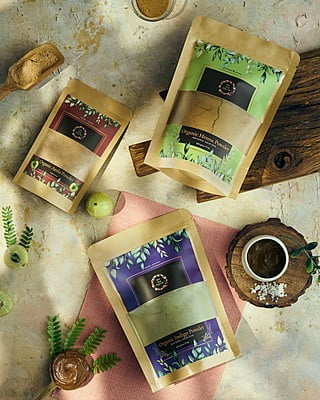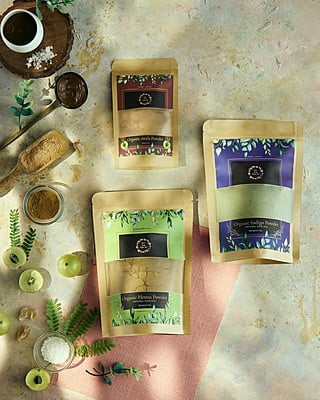 Natural Hair Dye Kit
O
ne of the best ancient method to turn your white hair into black. Our natural hair dye can also be used to treat premature greying and also a herbal treat for your hair which also helps in treating dandruff and helps in growth wise as well.
Direction To Use : Henna Powder
Take the required amount of the Henna powder, add a teaspoon of Amla powder, mix it up with water in an iron bowl and leave the mixture overnight. Apply the mixture the next day morning to the clean hair starting from the roots to the end of your hair. Leave it for an hour and rinse it off thoroughly with plain water (Do not use any shampoo) The next day follow-up with our natural Indigo powder.
Day-2
Direction To Use : Indigo powder
Take the required amount of the Indigo powder, a teaspoon of Amla powder and a pinch of salt and mix all three ingredients with water in an iron bowl. Leave it aside for an hour. Apply the mixture to your hair starting from the roots to the end. Leave it for an hour and wash it off with normal water.(Do not use any shampoo)