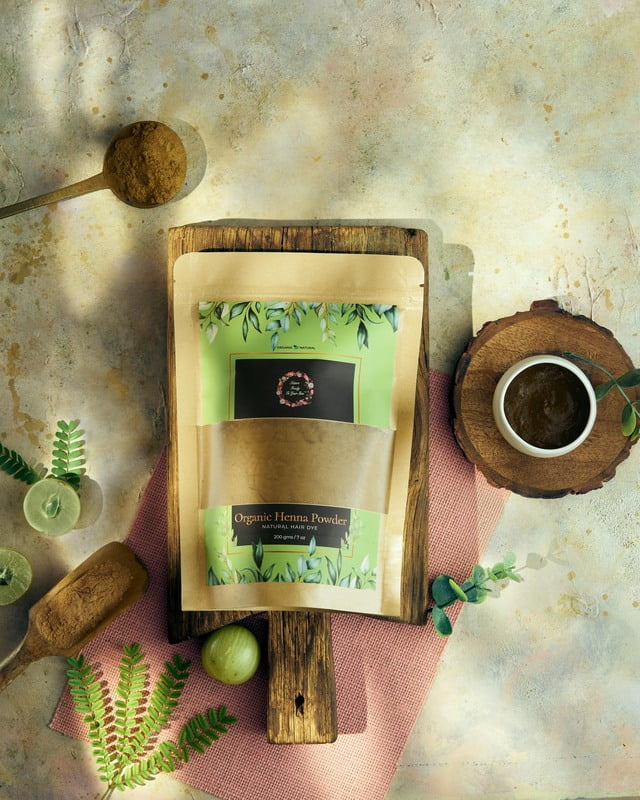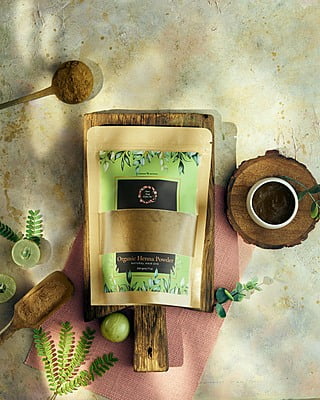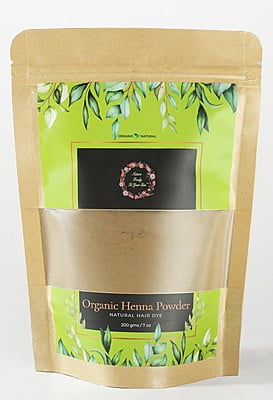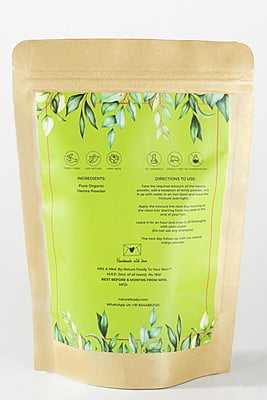 Organic Henna Powder 200g
H
enna is used almost in every household. It is natural, it is mild and full of essential nutrients for the hair.
This magical gift from nature helps in reducing premature greying of hair. Henna also contains Vitamin E which gives a soft texture to the hair.
It is packed with proteins and antioxidants that support in the good care of hair.
Our all natural henna can be used with our amla powder for that perfect hair care.
Pure Organic

Henna Powder
Take the required amount of the Henna powder, add a teaspoon of Amla powder, mix it up with water in an iron bowl and leave the mixture overnight.
Apply the mixture the next day morning to the clean hair starting from the roots to the end of your hair.
Leave it for an hour and rinse it off thoroughly with plain water
(Do not use any shampoo)
The next day follow-up with our natural
Indigo powder.