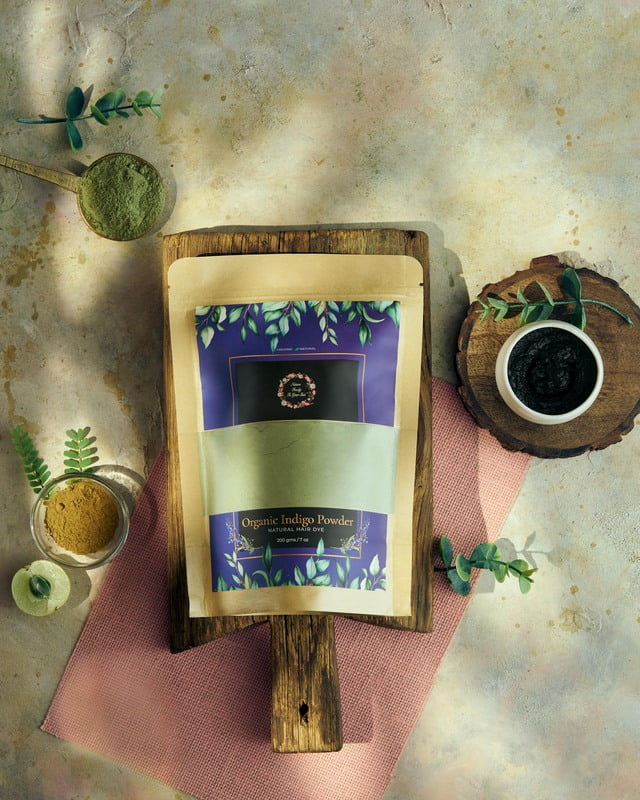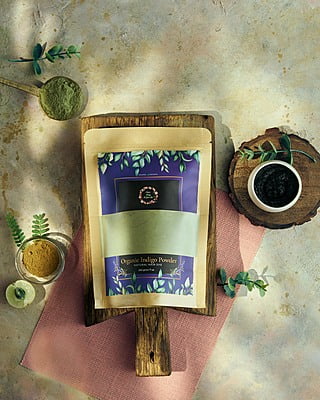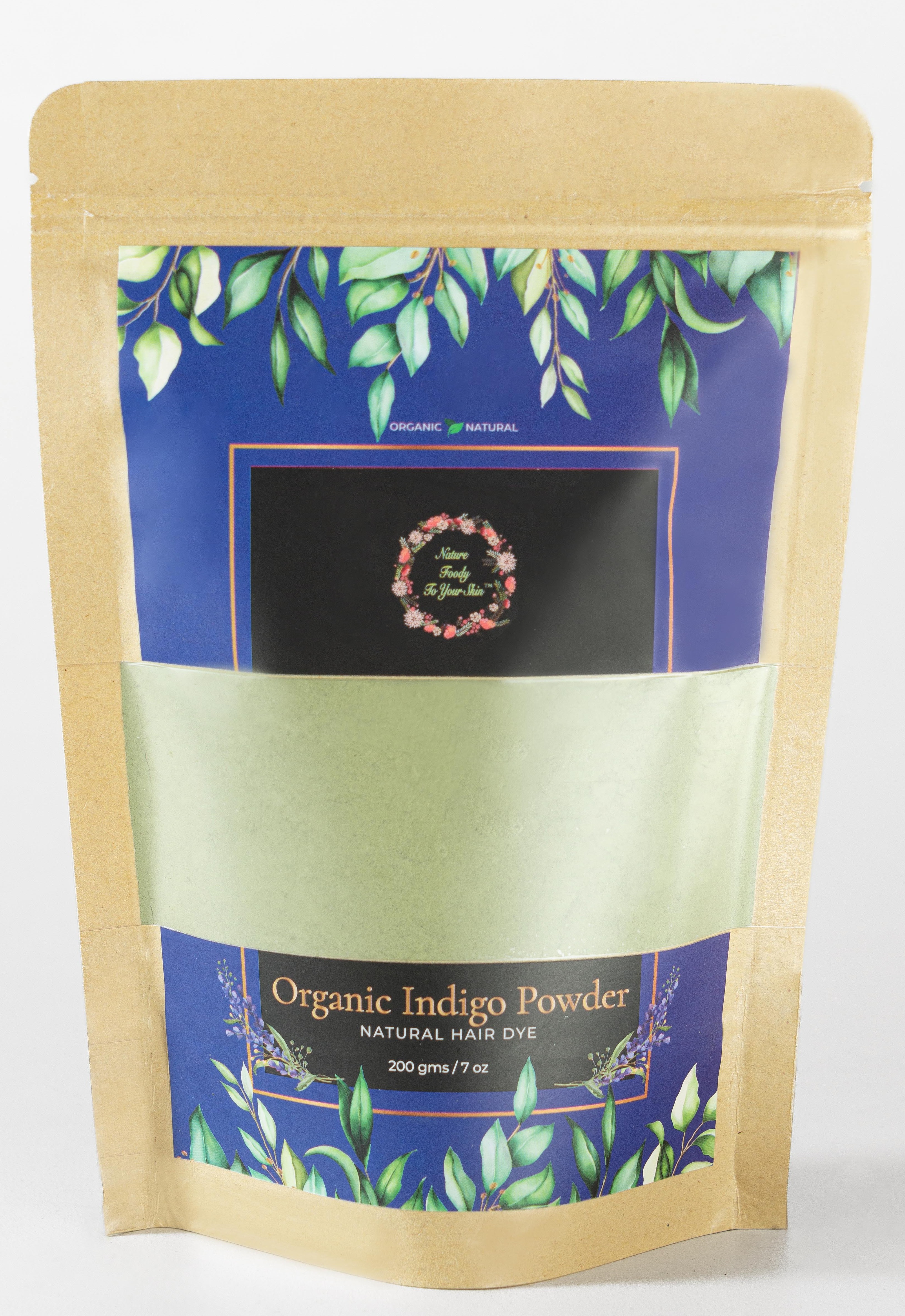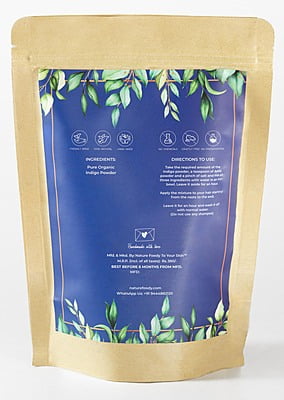 Organic Indigo Powder 200g
I
ndigo has been part of our natural hair care from many decades.
Indigo working wonderfully if you have hair fall issues. It naturally prevents hair fall by protecting the hair follicles from the root.
Indigo also eliminates dandruff as it removes the greasiness from the scalp. This natural ingredient has the powerful capacity to prevent premature greying of hair.
Our organic Indigo powder can be mixed with amla powder and applied to the hair. Wash off after an hour without shampoo to feel the natural, luxurious magic of homemade products.
Ingredients:
Pure Organic

Indigo Powder
T

ake the required amount of the Indigo powder, a teaspoon of Amla powder and a pinch of salt and mix all three ingredients with water in an iron bowl. Leave it aside for an hour.

Apply the mixture to your hair starting from the roots to the end.

Leave it for an hour and wash it off with normal water.(

Do not use any shampoo)