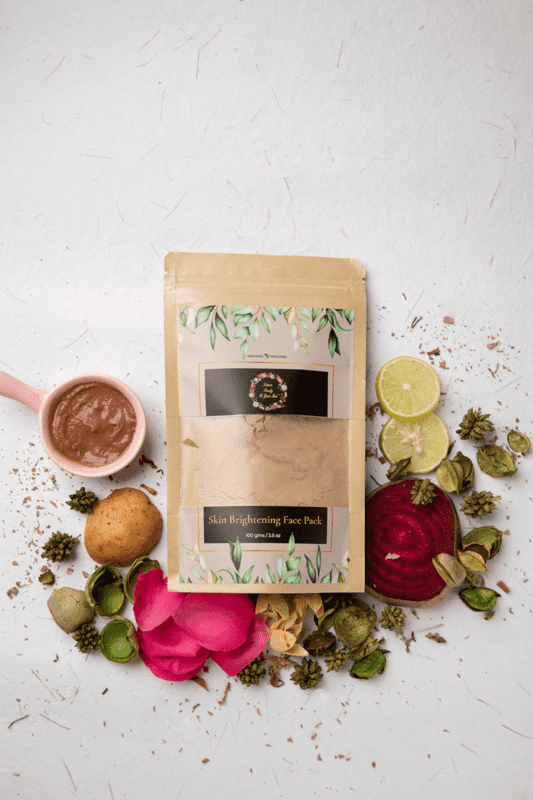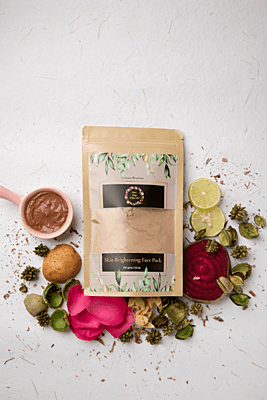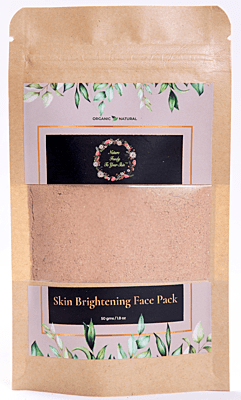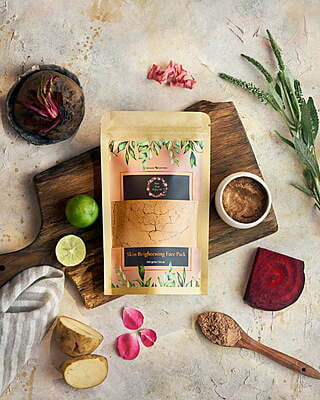 Skin Brightening Face Pack 50g
This one stop solution for all skin problems is ultimate blend of nature's food and years of experience and best results.

We would love to call this the veggies magic powder as we have decided to add the nutrition from vegetables.
While we innovate and experiment to get the best of products to our customers, we ensure they can use the products confidently as we use only natural, quality and chemical free products to bring out the best of nature's foody to you.
Ingredients :
T
ake the required amount of the Skin Brightening Face Pack and mix it with Aloe Gel or Rose Water or Curd.Apply it to your face and neck.Leave it for 10 to 15 minutes and wash it off with normal water.
Apply alternate days for a lasting beautiful skin.