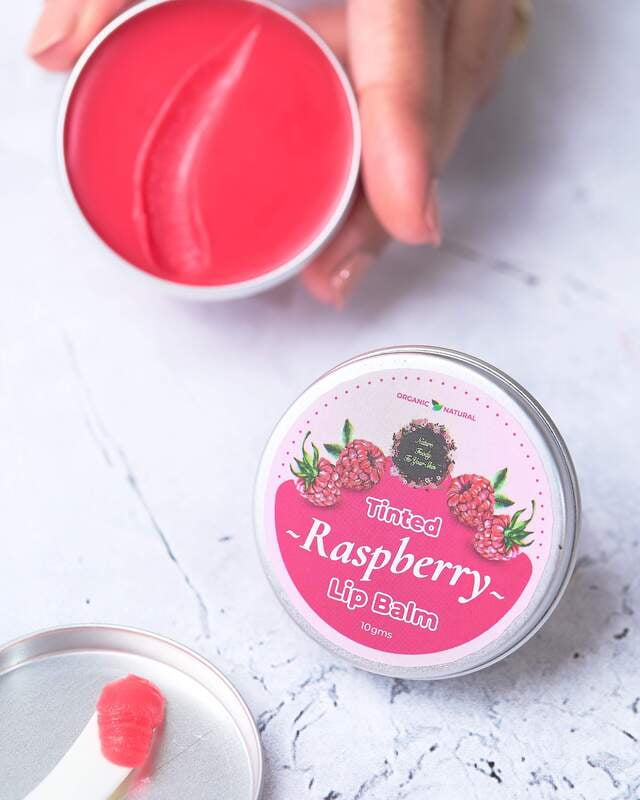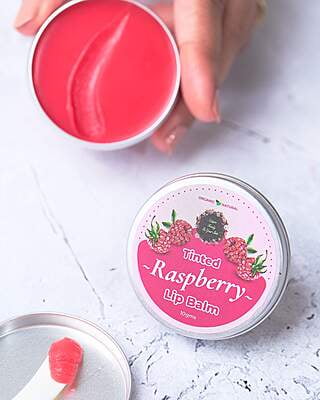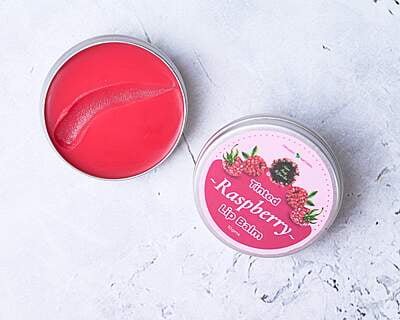 Tinted Raspberry Lip Balm
Introducing our brand-new Tinted Raspberry Lip Balm! Crafted with a luxurious blend of cocoa butter, mango butter, castor oil, and almond oil, this lip balm not only provides a burst of nourishment for your lips but also boasts an irresistibly delightful aroma. Give it a try and experience the mild, flattering pink tint it imparts. Don't miss out – treat your lips to this sensational balm and share your feedback with us!
Cocoa Butter

Vitamin E

Raspberry Lip Flavoring Oil

FDA Approved Lip Colour

1.Clean Hands: Start with clean, dry hands to ensure hygiene.
2.Take a Small Amount: Use your fingertip to scoop a small amount of the lip balm from the tin. You don't need much; a little goes a long way.
3.Warm the Balm: Rub the lip balm between your fingertips to warm it up slightly. This helps in smooth application.
4.Apply to Lips: Gently apply the balm to your lips, starting from the center and moving outward. Be sure to cover your entire lip area.
5.Blend: If necessary, use your fingertip to evenly distribute the balm and blend the tint for a natural look.
6.Reapply as Needed: Reapply the lip balm as needed throughout the day to keep your lips moisturized and maintain the tint.
Enjoy the nourishment and lovely tint of your Tinted Raspberry Lip Balm!